Menu
Home
Blog
Cases
FAQ
Explore
who is it for
Our team
results
Prices
AgainAgain. Copyright 2023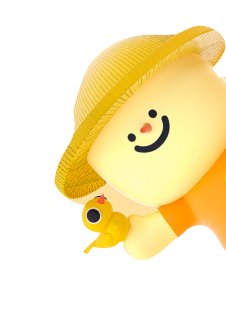 15 May, 2023
Top 13 B2B Lead Generation Companies That Will Bring Success to Your Business in 2023
01
Top 13 B2B Lead Generation Companies That Will Bring Success to Your Business in 2023
Top 13 B2B Lead Generation Companies That Will Bring Success to Your Business in 2023
According to MarketSplash, outsourcing the B2B search and customer engagement processes is 43% more effective than in-house lead generation. Thus, more and more start-ups and firms are turning to specialized companies to get the most relevant base of potential customers. 
In this article, we will discuss what a lead generation agency is, what services it provides, and what to focus on when choosing one. A selection of the 13 best representatives of this sphere is also waiting for you. 
Lead Generation Company: What Is It and Why Do You Need It?
The primary task for a new business is to find customers. Collecting leads yourself can be a labor-intensive and time-consuming process. Every minute counts for a startup in a highly competitive environment, so lead generation companies come to the rescue.
For larger businesses, updating the customer base becomes necessary when scaling up or launching a new product category. Here again, specialized firms for finding contacts of the right populations can help.
Lead generation companies find prospects, build a database, and do other marketing tasks. They allow you to promote your business and free up time to work on other aspects of organizational development.
The main activities of lead generation companies include:
Collection and management of databases.
Generation of collected contacts into lists.
Integration with the CRM system to improve sales.
Creation of marketing campaigns for specific purposes.
Setting appointments/calls with potential buyers.
The demand for lead generation services is quite high, so there are many companies on the market offering their services. They all provide you with a similar list of opportunities. If you want to pick the right agency, it's important to understand how they work.
How Do Lead Generation Companies Work and What Do They Offer?
Before choosing a lead generation agency, you need to understand what they do. These companies offer various services beyond selling customer information to your brand:
Data sorting. In addition to collecting contacts, agencies use a variety of criteria to sort through the business data of potential B2B customers and share it with their clients.
Register potential clients. Online lead generation companies have a wide reach and offer visitors to register on their sites. Thanks to this, they get real contacts of your target audience and pass them on to you.
Build a marketing campaign. Agencies provide targeted advertising campaigns that will bring in quality leads. They can also work in inbound marketing, giving you even more promotion opportunities.
Attract leads. Businesses use various methods to attract the right potential clients.
Account management. Lead generation agencies manage your potential customers. This includes filtering data, scheduling appointments and calls.
Integration with CRM. The resulting leads can be incorporated into your software to more easily manage and build your inbounds and outbounds marketing campaigns.
Lead generation companies make your job much easier and help develop and promote your brand in the market.
How to Choose the Best Lead Generation Agency?
To find a professional company that can help you build a relevant customer base, follow a few simple tips.
Explore the services provided
The standard lead-generating agency offers a standard package of services:
Search Engine Optimization (SEO)
Telemarketing
Advertising newsletters
Managing social networks
Promotion through useful content for the target audience
Leading highly qualified companies will also offer you additional services. For example, marketing consulting, remarketing, targeting, etc.
Learn how leads are collected
Before you start collaborating, you must determine what channels a company uses. These can be social networks, its own website, business platforms, etc. Once you receive a complete answer from the agency representative, you will understand what type of leads you can count on.
Make sure the company has experience
Ask for a portfolio or ask about previous work experience. Find out which clients the company has worked with and from which industry. Reliable agencies are always ready to provide you with information about their activities and confirm it with cases or statistics.
Study the lead qualification process
The key information you need to find out is how your MQLs and SQLs are identified. How a company qualifies leads determines their quality. Focus on those candidates who rely not only on their own experience but also on the new trends of rating leads.
Top 13 B2B Prospecting and Lead-Gathering Agencies to Consider in 2023
We've gathered for you 13 of the best lead generation companies in the USA based on functionality, services, and pricing.
Belkins, a marketing agency, assists its clients in attracting potential customers. It also provides services for automating email newsletters, creating effective funnel sales, collecting MQLs, translating them into SQL, etc. The agency suits entrepreneurs who want to increase the productivity of their sales department and make more appointments with clients.
Advantages
Opportunity to schedule business meetings on behalf of your company.
Consultations with Sales Development Representatives (SDR).
Copywriters' assistance with content creation.
Communication with leads through LinkedIn.
Ability to collect leads from different sources (paid and free).
Automated mailings.
Disadvantages
No fixed rates for services.
Access to some features only after paying a premium rate.
Pricing
The price for the agency's services is formed based on your requirements and business goals.
Again Again Agency is created to find a target audience, compose and send out cold letters, schedule meetings with qualified leads, and white label lead generation. Services include:
analysis and development of marketing strategies;
collecting contacts of potential clients;
setting up communications via e-mail, Facebook, and LinkedIn;
development of targeted email marketing;
creating video clips and animated pictures for emails;
developing the cold email for the company;
creating a favorable image of your company before the meeting with the client, and more.
The company's expertise includes more than 15 industries, among them:
IT and Cybersecurity
Consulting
Logistics
SaaS
Internet of Things & Artificial Intelligence
Advertising & Marketing
Healthcare
E-commerce
Financial services and more
The agency's services are used by such well-known brands as Qclay, EMAAR, Ulster Bank, GroHappy, Synapse, GoHealth and more than 1,000 other business representatives. The popularity comes from Again's use of a comprehensive approach to working with each company. Thus, the selected lead base will be the most relevant for you.
Advantages
Comprehensive study of the company's activities to select quality leads.
Wide range of services and expertise in more than 15 business sectors.
Multichannel agency provides numerous qualified leads.
Setting up automatic newsletters by e-mail and other communication channels.
Availability of a video and 3-second GIF creation service for your messages.
Simple payment system and several tariffs to choose from.
Disadvantages
It can be costly for companies with small budgets.
Pricing
Three tariffs are available: 
Startup: $1,800 with a guarantee of 3-4 leads per month.
Professional: $3,500 and 7-12 leads guaranteed every month.
Enterprise: $8,000 with a guarantee of up to 20 leads each month.
Also, a manager will make an individual calculation of lead generation for a business. You only need to fill out an application form on the website.
Cognism is primarily known as a platform for sales analysis. However, it provides lead generation and forecasting services for companies by using AI technology. After registering with the service, you also get the ability to view technographic, firmographics, and verified user phone numbers and email addresses.
One of the advantages of Cognism is the "Do Not Call" list. Thus, you know who accepts calls and who doesn't. This saves a lot of time because you will contact only those who are potentially interested in your products/services. However, you must be prepared that the database is not always 100% of current contacts. Sometimes you may find outdated or incorrect information.
Advantages
AI for generating forecasts and lead data.
Providing infographics and other statistics.
Availability of confirmed numbers and email addresses.
"Do Not Call" lists.
Ability to install a mobile app and an extension in the Chrome browser.
Disadvantages
Issues with starting a marketing campaign.
Complicated process of adding notes during work. 
Risk of getting incorrect contact information.
Pricing
Cognism has two pricing plans: Platinum and Diamond. They are priced after discussion and preliminaries of the platform's features.
DiscoverOrg is one of the largest lead generation companies in the USA, which provides an extensive database of B2B contacts. The firm's representatives say their data is more than 95% correct and up-to-date. The company's activities are based on a harmonious combination of technology, science, and human skills.
DiscoverOrg is a cloud-based platform that collects all the information you need about your potential B2B customers. It then helps you establish communication and close a profitable deal. 
The company offers a trial version that allows you to test the platform specifically for your niche.
Advantages
Opportunities for start-up companies.
Provides carefully verified information and up-to-date contacts.
Networking with company decision-makers.
Helps to build a portrait of a potential customer.
Implements smart sales technology.
Disadvantages
Likely delays in responses when contacting customer support.
Restrictions on using some platform features.
Pricing
There is a free trial period. The price for the services is offered to everyone individually, depending on the company's needs.
SalesAladin gathers B2B leads, sets up meetings with them, develops marketing campaigns, and more. The agency also offers to create a content strategy to develop your startup.
SalesAladin is excellent when you need to get as many confirmed MQL and SQL meetings as possible. The company also offers to outsource sales to it. Thanks to the well-coordinated work of the team, sales of your products will be set up quickly.
Advantages
Market analysis according to ideal customer profiles (ICP).
Setting up communication and business meetings with your MQL and SQL.
Development of web services for lead generation.
Providing marketing techniques to scale your business.
Disadvantages
Not suitable for lead generation in the B2B SaaS industry.
High cost for small businesses. 
Low efficiency for building SaaS marketing strategies.
Pricing
Prices are formed individually according to the needs and budget of the client. 
The Salespanel automated platform is a good way to get potential consumers' contacts and develop your promotion strategy. It provides firm and behavioral data, which it collects in real-time. The platform also works on different channels, increasing users' reach.
Another key area of Salespanel's work is sales assistance. This service allows you to establish mutually beneficial communication between marketers and sales managers. Stable communication between your team members will significantly facilitate your work and increase productivity. The platform also works with CRM, so your sales department will receive only relevant information and contacts of interested buyers.
Advantages
Tracking the client's path through the website marketing funnel.
Sending only quality MQL and SQL to the funnel.
Formation of a portrait of a potential client based on the information received.
Analysis of the results of marketing campaigns.
A user-friendly admin panel for reporting management.
Disadvantages
Lack of personal support on the platform.
The need for skills to work with automated platforms.
Pricing
The price of the standard tariff is $49. There is an opportunity to get a 14-days free trial period.
Cience is a fast-growing company whose lead generation services are excellent for startups. It also provides demographic, firm, and other data. You can contact potential customers through the platform and track their actions to build an engagement strategy.
The company has its own software, allowing you to scale your business without wasting resources. In addition, Cience's technology includes AI and its own tools for generating qualified leads and launching inbound and outbound campaigns.
The company works in such areas:
Email
LinkedIn
Web pages
Cold calling emails
Targeting
Advantages
Availability of software and additional tools for work.
Access to multi-channel outbound campaigns.
Ability to track leads.
Demographic, firm, and technographic data.
Ability to work in five different directions.
Disadvantages
Lack of awareness of the American market.
Lack of integration with your software and consulting.
Difficulty in integrating company technology into your CRM system.
Pricing
You can get an annual subscription.
SalesPro Leads is an agency that delivers qualified leads and appointments. The company also provides expert consulting services to effectively collect the right contacts, manage sales, create client bases, and more.  
SalesPro Leads works in multi-channel mode, which ensures quality leads. The agency also sets up communication for you with those consumers who are already ready to buy products or use services. 
Advantages
Finding new customers and increasing the engagement of existing customers. 
Management of incoming requests.
Empowering the sales team.
Assistance in database collection and management.
Careful selection of customer categories for B2B marketing strategy.
Disadvantages
Limited opportunities since lead generation is aimed only at making an appointment.
Lack of ability to find potential customers for the B2C market.
Pricing
You will need to contact a manager to get information about pricing. You will be offered an individual rate based on your needs. 
Upcall prides itself on its technology in the industry of nurturing quality leads and expertise in improving sales. Its clients include Farmers Insurance, QuickBooks, and Airbnb.
Working with Upcall, you get a non-contact strategy for finding and attracting potential clients. The company is set up with a simple collaboration algorithm. A team of experts gets involved in your company and sets up communication with potential customers on behalf of your brand. You're also given software to track lead interactions in real-time.
Advantages
Contact verification and lead generation via cold marketing emails and calls.
Setting up communication with interested customers.
Assistance in organizing meetings with potential partners of your company.
Conducting customer surveys and market research in your industry.
Setting up feedback from potential customers.
Disadvantages
High cost for start-ups and small businesses.
Find and nurture leads in the U.S. and Canada only. 
Pricing
There are 4 plans available with personalized offers that depend on your business needs.
CandorWorks is a multi-channel marketing agency that helps companies with B2B lead generation. With its comprehensive approach to lead generation, it delivers up-to-date data regularly.
The agency positions itself as a provider of accurate information because it checks and screens out all low-quality leads. CandorWorks also provides services to create marketing campaigns to attract customers interested in your products.
Advantages
Assistance in managing various marketing information.
Attracting high-quality leads.
Flexible pricing model for services.
Availability of several pricing plans for specific requirements and budgets.
Disadvantages
Focusing only on marketing campaigns without sales support. 
Long waiting time for a response from the support department.
Pricing
The company will personally select a rate based on your business goals and budget.
LeadGeneration.com provides a team of managers to help you with lead generation. Thus, you get a lead generation campaign that considers your business's needs exclusively.
The company also provides services to improve lead generation and real-time customer prospecting. The information that LeadGeneration.com delivers is easily integrated with CRM systems and includes all necessary contact information.
Leads are delivered via e-mail, mobile messages, and CRM. Also, if the received lead was of low quality, the company will offer you another, more qualified one.
Advantages
A team of consultants to build a strategy for attracting leads.
Assistance and support after receiving data of potential clients.
Flexible pricing model for services.
Generation leads in real-time.
Multichannel method to collect high-quality leads.
Disadvantages
Difficulty in the use of services.
The presence of a large number of leads causes problems with their relevance.
It may not be profitable for a small business to replace the customer base.
Pricing
The price will depend on your needs and wishes. After discussing them, a rate plan is suggested.
SalesRoads is considered a leading company for collecting data from potential consumers. The specifics of its activity is to provide a wide range of services. These include:
creating sales funnels;
filling with verified SQL contacts;
appointment scheduling and other lead-generation services.
The company is mainly focused on working with sales-qualified leads. Before handing over information to you, employees check the relevance of the data, contact customers and find out the degree of their interest in your products. 
Advantages
Making appointments with potential clients. 
Careful SQL screening and verification.
Obtaining only qualified leads ready to buy.
Providing information relevant to your business goals, verified by the company's employees.
Disadvantages
Suits only to collect leads qualified for sales.
Difficulties in determining prices for services.
Pricing
Individual offers are available. You need to discuss the details with the manager.
Callbox is a niche company for lead generation. The main areas of its activity:
IT sector
Financial sector
Healthcare
Consulting and Advertising
Callbox looks up data for you through several channels. It collects information about the stakeholders in the company, compiles a list of contacts, and gives it to you. Thus, you get leads who are highly likely to make a conversion.  
Initially, the company calls the potential clients on its own and makes appointments with them. Then a representative of your company gets involved in closing the deal. 
Advantages
Search for leads in a specific niche.
Helping you make appointments.
Conversion of interested customers before delivering your final results.
Flexible service payment and pricing model.
Available additional services.
Disadvantages
High cost of services.
Lack of demo versions of appointments.
Inability to quickly set up a contact.  
Not suitable for small and medium-sized companies with limited budgets.
Pricing 
You should contact a consultant to get information about the cost of services. Based on your requirements, you will be offered a relevant price. 
Final Thoughts
Young companies need to get qualified leads to start actively growing. There are many specialized agencies to facilitate the process of nurturing potential clients. Properly selecting such a "promotion partner" is a sure way to succeed and strengthen your competitiveness in the market.
B2B companies have their own algorithms, strategies, tools, and technologies. You need to choose the one that will 100% cover your business needs. Our agency has a policy of an individual approach to working with clients. Thus, Again Again Agency will select the best-qualified leads for your startup.