Menu
Home
Blog
Cases
FAQ
Explore
who is it for
Our team
results
Prices
AgainAgain. Copyright 2023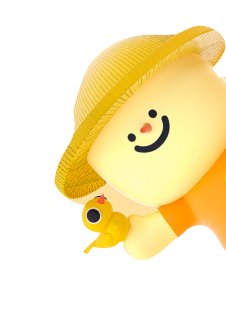 3 April, 2023
Proper Email Marketing or How Not to Mess Up Your Emails. For Beginners
01
Proper Email Marketing or How Not to Mess Up Your Emails. For Beginners
Proper Email Marketing or How Not to Mess Up Your Emails. For Beginners
I'll try to briefly and quickly introduce you to the world of Email Marketing. I will tell you about goals, Open Rate, and the main types of mailings.
What is Open Rate
Open Rate is the first metric that indicates that the mailing worked. Since Open Rate shows how many users opened the email, it can be used to understand whether users were interested in the email.
Formula for Open Rate = Opens/Delivered Emails × 100%
According to data published by Mailchimp, the average open rate across all industries is 20.81%. Hubspot claims that, according to their data, the average rate across all industries is 32%. Usually, 20% is considered a normal rate.
Now let's figure out the types of emails. In the era of digitization and automation, regular emails have been divided into several types:
Automatic emails
Triggered emails
Periodic emails
Service emails
Informational emails
Selling emails
Informational and educational emails
Automatic Emails is a series of letters that are sent under certain conditions: subscription, purchase. You set it up once, then it works by itself.
Triggered Emails are electronic letters that are automatically sent in response to a user's action on the site or some event. Examples of triggered emails: welcome, congratulatory mailings; messages about abandoned baskets.
The mission of triggered emails is to prevent potential customers from dropping out of the sales funnel.
Periodic Emails are emails that come at certain intervals. For example, weekly, monthly. But too frequent mailings usually tire readers, so you are unlikely to find a daily one. They are used as part of an advertising campaign.
Service Emails are confirmation of registration, name password change, and other technical details and changes to personal data.
Informational Emails are mass emails with interesting and useful information for subscribers. They are also called content emails. They are not directly related to sales, but they are often used as a tool that warms up to selling content.
Selling Emails. The essence of promotional mailings is to show and sell products or services profitably. In this type of emails, they usually tell about the properties of the product, give product selections, and offer discounts. The plus is a call to buy.
Informational and Educational Emails are emails that convey subscribers news and current events that may interest them. They can contain both company news and news from the industry or related to it.
Now you will definitely know what to strive for and what emails to send and when.