Menu
Home
Blog
Cases
FAQ
Explore
who is it for
Our team
results
Prices
AgainAgain. Copyright 2023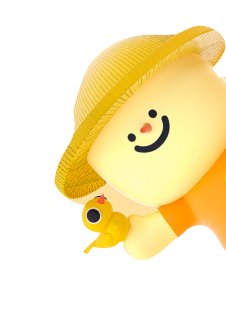 14 February, 2023
Key Points for Developing a Successful Cold Email Marketing Strategy
Key Points for Developing a Successful Cold Email Marketing Strategy
Cold email marketing can be a powerful tool to establish new business contacts and create lasting relationships with future clients. However, a successful strategy requires an adequate plan and a series of steps that must be followed. In this article, we will discuss the basics of a cold email marketing strategy, such as optimizing technical tools and warming up email accounts, verifying the mailing list and segmenting the target audience, and personalizing the content of cold emails. We will also include relevant keywords such as cold email marketing, email authentication, mailing automation, email verification, marketing objectives, and personalized content.
Optimize Technical Tools and Warm Up Email Accounts
Before running a cold email campaign, it is crucial to optimize technical tools. The right platform and tools for your cold email campaigns are essential. Technical issues such as lack of server capacity, inefficient or disreputable email software, or the use of free email solutions can significantly impact your campaign's success. Therefore, before starting your cold email strategy, make sure to use a proven payment server, such as Google Workspace, and a mailing automation platform which is trustworthy and reliable. Or to reach b2b lead generation companies like Again Again Agency.
Another essential factor is to use proper email authentication such as SPF, DKIM, and DMARC to prevent your cold emails from turning into spam. This will ensure that your cold emails reach the target audience's inbox and make a good first impression. Warming up your email account is also important as it shows that a real person is behind the account, not a malicious bot.
Verify Mailing List and Segment Target Audience
Before sending out your cold emails, it is crucial to check your mailing list to avoid sending messages to email addresses that do not exist or cannot receive them. To avoid hard bounces that can affect your reputation as a sender. Also, keep your mailing list clean and well-organized. This will make it easier for you to classify your email lists and prepare more personalized cold email campaigns that will yield better results than generic mailings.
Segmenting your database and defining specific audiences will allow you to send more personalized and relevant emails to your recipients. Analyze the data of the companies or people you are going to contact, and segment them to adapt the messages to their needs.
Personalize the Content of Cold Emails and Care for Details
To increase the probability of achieving the marketing objectives of your cold email campaign, it is essential to personalize the content of your emails and pay attention to the details. Once you have detected the characteristics of your target prospect, it will be easier for you to adapt the subject and content of the message to their needs. Personalization can increase the open rate and conversion rate of your cold emails significantly.
Measure, Analyze and Make Decisions
Sometimes, as much as we have planned and optimized our cold email campaign, we may not get the desired results. Perhaps the bounce rate has been too high, or the responses obtained have not been as expected. This is a possibility that is there and should not be ruled out. But you should not be discouraged because of this, but learn from it and make decisions that improve your future results.
Cold mail tools offer you multiple metrics that will help you review the performance of your email marketing campaigns. Be critical and make decisions, but always in a constructive way. Experience itself will help you optimize your email marketing campaigns better than anything else. Don't be afraid to do A/B tests to determine which versions of your emails work best. Also, do not rule out testing with a part of your audience, as a previous step to the definitive massive sending of cold emails. Both tools will help you measure the impact and response that your mass mailings can achieve in advance, so you should definitely include them in your email marketing strategy.
In conclusion, developing a successful cold email marketing strategy requires a well-planned approach, including optimizing technical tools, verifying the mailing list, segmenting the target audience, personalizing the content of the emails, and taking care of the details. By following these steps, your cold email campaigns will yield better results and help you establish a new customer base, increase brand awareness, and generate sales.
Good luck!