Menu
Home
Blog
Cases
FAQ
Explore
who is it for
Our team
results
Prices
AgainAgain. Copyright 2023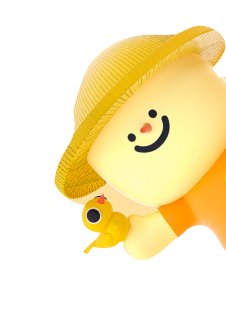 18 April, 2023
How to properly test pricing in the first year of a startup's operation.
01
For three years now, at Boosta, we have been developing three SaaS products for marketers, SEO specialists, and business owners from all over the world.
Over these three years, we have conducted many experiments with pricing pages and made a lot of mistakes. Read on to learn about these mistakes and how to avoid them in this article.
02
Why pricing is so important
Because it is one of the most flexible and influential components of your business.
1. It is easy to change compared to other variables
Product, positioning, traffic, team: changing any of these variables is a costly and lengthy process. Moreover, in some cases, it is impossible to conduct a pure experiment when changing them. With pricing, it's easier: you can conduct experiments and make changes. At the initial stages, marketing or product managers can often launch experiments on their own, without involving designers and developers.
2. A large number of hypotheses for experiments
Any product can be packaged, described, and demonstrated in dozens of different ways. The pricing page is the packaging of your product. It offers a variety of opportunities to experiment and test hypotheses.
3. One of the key pages where purchasing decisions are made
Pricing is one of the first places where a user realizes the potential of the product. It's difficult to capture all the features of a product within the product itself. They are spread across different pages, screens, and buttons. On sales pages, you talk about specific features, solving user problems, but rarely cover all the product's capabilities in one screen or table.
When a user can compare the available features in each of the pricing plans, they can assess which functions are only available in the most expensive plans, making it easier for them to form an understanding of what is most valuable in the product and what features they are paying for.
4. It's the first page that authors who curate solutions for specific tasks visit
When your product appears on the radar of clients, partners, or bloggers, it starts competing in people's minds with similar products.
When bloggers curate solutions for your audience's tasks or compare the best products in your niche, they rarely study each product in detail. The main focus is on the pricing page. Simply by looking at the pricing of all competitors, you can already get the first data for analyzing products and draw conclusions on who provides more value for less money.
03
Key mistakes in pricing strategy in the first year of a startup.
1. Not having a pricing strategy
This is a common problem for startups that have traffic or some ready-made part of the product, but no understanding of what to charge for. We also made this mistake. We had a fully functional SEO page analysis tool, we got the first audience who liked it, but we didn't sell anything.
At this stage, we had a lot of options for where to take our future product. We could have:
Earn money by providing SEO services.
Limit the number of free checks available to users and charge for the number of checks.
Create an SEO course and sell access to it.
Earn money through partner programs for other SEO products.
Create another, even more valuable product and sell it, leaving the page analysis tool free.
We ended up with the last option, but it took a long time. For about six months, we worked without a pricing page at all. And it was a huge mistake.
Your pricing will inevitably change, and the first version may not survive at all. But having it helps better evaluate feedback from your audience. Is it willing to pay for the product you've offered, how does it compare you to your competitors, which product features are they most interested in? The answers to these questions are much easier to get on a pricing page.
When you realize you need a pricing page right away, try not to make the second mistake.
2. Spending too much time on the first version of pricing
If you don't have any ideas on how to create an interesting pricing structure, don't waste time thinking about it - make the first version based on your key competitor's offering.
At this stage, it's more important to understand if you have an accurate view of the market and if the competitive advantage you've built into your product will matter to users, rather than making money from your first customers. Conducting too few pricing experiments
3. Conducting too few experiments
Always keep in mind that we have a limited amount of traffic for conducting experiments and obtaining statistically significant results. In the first year, startups usually have little traffic, and each user counts. Therefore, you cannot take breaks in experiments. As soon as one experiment is completed, another should be launched. And it is always worth remembering why you are conducting these experiments. In the first year, you do this to avoid dying for the reason that most startups die - a lack of demand for the product.
To avoid falling victim to this mistake, you need to constantly compare your forecast with the results of pricing experiments and conduct interviews with users.
But in addition to the lack of demand for the product, there is a related mistake - a problem with conveying the value of the product. Do not underestimate it. Your product may better meet users' needs than competitors, but if you cannot convey this, your advantage loses its strength.
It seems that if people have a need, they will figure out your product themselves and achieve its purchase. This option only works if there are no alternatives on the market. In other cases, users become customers of the product that reduces the user's costs of understanding and using the product.
In the first year, you need to constantly conduct experiments with your pricing page to:
Check if there is a demand for your product.
Make sure you are effectively communicating the value of your product to your audience.
4. Testing too small changes is a mistake.
For pricing, there are a few high-risk and radical hypotheses, and a huge number of small ones. Colors of buttons, tariff names, and pricing layout are all small changes that can bring significant results but on large traffic volumes.
5. Testing obviously useful elements
Such as reviews, ratings, logos, and FAQs on pricing pages is unnecessary and can be added immediately without conducting experiments. These elements are commonly used by companies in the same market, and including them is unlikely to harm your pricing page. They may even slightly improve conversion rates, so there is no need to test them in the early stages.
6. Insufficient communication with the audience on the pricing page
Placing chats and using automatic messages on the pricing page is necessary for two reasons:
This is the place where users have questions. You can watch video recordings of user behavior on the tariff page, click maps, scrolls, but the most important thing is communication in the online chat. When you receive the first questions, you will see which nuances in your tariffs worry users the most, what causes doubts, what information should be added to the pricing to exhaustively answer all internal user queries. It is important to remember that users often do not understand what they want. Therefore, your task is not only to collect a list of asked questions but also to formulate hypotheses about unasked but implied questions during communication.

This is the place where the user can negotiate. It's a different type of communication. You're already dealing with a user who is interested in your solution. They may have clarifying questions, but their main concern is to get a cheaper price for what you're offering or to get more value for the same price. The fact of such negotiations already indicates the value of your product. Any time and intellectual effort that the user expends to gain access to using your product is a good sign. Don't immediately lower the prices in the tariffs after such negotiations at the initial stages. Make concessions to users, but only to those who write to you about it.
You have memorized the key mistakes and started collecting hypotheses from all possible sources. It may happen that you end up with a long list of hypotheses with different levels of difficulty and potential impact. Even if you prioritize them according to the "value-cost" formula, you will still have many experiments at the top of the table with similar priority.
Therefore, we suggest categorizing them into thematic types and executing them in the order described here.
1. Functionality
Almost all functionality on pricing pages is displayed in three schemes:
Quantitative limitations. When the same function is available for all packages, only in different sizes: the number of available sites, users, sent emails, created documents, and so on. It can be either one type of limitation or several, depending on what constitutes the key value of your product.
Qualitative limitations. When the same function is available in one tariff but not available in others.
Mixed limitations. When both options are alternated in pricing.
When you have a small audience, the risks of users buying a plan and then getting upset about inaccessible features are small. In such cases, users usually write to the chat and you can set up the promised features for them without making any changes to the product, saving your developers' resources.
2. Business model
Experiments with the business model are some of the costliest in terms of expenses and complex in terms of evaluating results. Almost always, it is necessary to make changes to the product, change the entire user funnel, and marketing strategy.
However, such experiments are also the most influential. Many public companies that are now long successful resorted to changing their business model when things were not going well for them. Since the process of changing the model is costly and complex, it is better to conduct these experiments in the first years of the startup.
05
Briefly about possible business models.
Product and marketing are inseparably linked. Imagine that you have 100% of the value that the product provides. You can work with this value in different ways:
Freemium model. You provide permanent free access to 10-20% of the product's value, and the user must pay for the remaining 80-90%.
Free trial model. You provide free access to 100% of the value for a limited time and, upon expiration, put the user in front of a choice: pay or lose all 100% of the value.
Mixed freemium, free trial model. You set both time and feature restrictions.
Sale of data. Your clients and users are different audiences. Users are those who use the product for free, clients are those who pay for user data.
This is just a brief overview of all possible options. Marketers and product managers often argue about what types of freemium actually exist, and which option is better: free trial or freemium. But there is no exact answer for all businesses. When models are mixed or the product evolves from one model to another, it is difficult to extract the value of each of them.
It is important to remember the most popular business model options for your market or similar niche, and that the option you chose at the beginning does not necessarily have to be kept forever.
1. Audience
This is about how you segment your pricing. When a user visits your pricing page and sees that the tariff in both words and content matches their needs, it significantly influences conversion.
What are the options here?
Segmentation by professional levels. For example, at Sitechecker, we have three tariffs: for SEO beginners, for owners of growing projects, and for owners of established profitable websites.
Segmentation by roles. For example, we could divide tariffs into those for SEO specialists, website owners, and agency owners.
Segmentation by sales volume. This is an option where specific audience names are not highlighted in the pricing, and tariffs are simply divided by the volumes of available functions or limits that the client purchases. I have often noticed this option in hosting services.
2. Price
The cost of tariffs is one of the simplest elements to test. Here are three key principles of price experiments that I found on the internet and which have been confirmed by our experience. They basically speak about the same thing, but it's better to consider them as separate sub-points:
Price and value. The price is closely related to the perception of the product's value. On the one hand, users want to get the product as cheaply as possible, on the other hand, they will be skeptical of a good product that is cheap. Between these extremes, you need to find the ideal option that will bring maximum profit.
Price indifference range. On the straight line that stretched between the extreme points that I indicated in the first point, there is a certain range when increasing the price will not reduce the number of your sales for users. This article describes well how this phenomenon works. It also describes why price reductions can sometimes lead to a decrease in sales rather than an increase.
Raise prices. This is one of the key tips from Mark Andreessen, one of the most famous venture capitalists in Silicon Valley. This should be done for two reasons: firstly, you immediately check whether your product is really valuable to the audience, and secondly, you can invest more resources in your growth and marketing.
All these theses may be counterintuitive. But we ourselves suffered greatly from not applying them in the early stages of product development.
Price experimentation can also include testing the number of pricing plans, adding calculators, and similar actions. You can increase prices for existing plans, add cheaper or more expensive plans to existing ones, set prices based on the user's country, or leave only a few plans with a transparent price and provide the rest upon request.
3. Payment periods
The standard for SaaS businesses is monthly payment periods. However, there are many more options for displaying prices and payment periods: per hour, per day, per week, per quarter, per half-year, per year, lifetime license. You can display these options as separate pricing plans or allow users to choose the desired period in the shopping cart. The main goal of such experiments is to increase the average user check.
In addition, increasing the number of semi-annual and annual subscriptions is a good confirmation of your value hypothesis. So, it makes sense to launch such plans immediately in the first pricing plan.
4. Design
Not worrying about the design of the first pricing plans is one of the smartest decisions in a startup. Don't be afraid of banality and make the price a simple table comparing different plans. Remember once again that in the early stages, your goal is not so much to increase the conversion of the pricing itself as to confirm the value hypothesis, understand your audience, their needs, and what they like about your product.
At the same time, when you start to grow actively, design will become more important. Design matters because the number of experiments that can be launched based on design hypotheses is almost endless, while all previous options have a limited number of testing options.
06
A couple of final theses:
Your pricing will inevitably change as the market, competitors, your audience, and your product change. From this it follows:
That some hypotheses can actually be retested because in new conditions the same hypothesis can yield different results.
That the experimentation process never ends. As your product and traffic grow, you need to increase the number of experiments you run.