Menu
Home
Blog
Cases
FAQ
Explore
who is it for
Our team
results
Prices
AgainAgain. Copyright 2023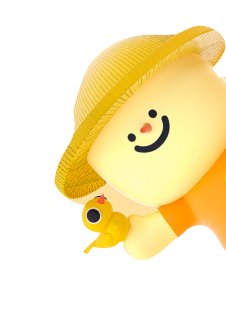 14 April, 2023
How Do I Reactivate My Inactive Subscriber Base?
01
How Do I Reactivate My Inactive Subscriber Base?
How Do I Reactivate My Inactive Subscriber Base?
Sometimes, no matter how "clean" the base is, it has subscribers who do not respond to email newsletters. Because of them, the overall statistics becomes damaged, and mail services' trust in the domain is reduced. Therefore, it is essential to investigate what causes low subscriber activity and what you can do to remedy the situation.
Why Are There Inactive Subscribers?
Possible causes include the following:
the email address has changed, and the one listed in the mailing list is not used;
when registering, the user gave an inactive or irrelevant email address, which is often used for mailings of secondary importance;
the line of activity and interests have changed, so the mailing list is no longer relevant;
interest in the brand has decreased or disappeared altogether, and the mailing list is no longer to their liking;
letters don't reach the recipient or end up in the "spam" folder.
Why Is It Necessary to Renew the Base?
Restoring trust in the domain and increasing ROI from email marketing. Of course, every subscriber and their email address is valuable, and you don't want to remove them from your database... but you'll have to. "Passive" subscribers negatively affect the domain's reputation and the percentage of clicks from mailings and open emails. Here the principle of "better fewer but better" works.
Launch additional sales. Properly designing a campaign to reactivate subscribers can encourage them to buy and take action.
We decided to divide the reactivation campaign into several stages:
Tech Prep:
To minimize all risks, you should check if the IP address and domain for spamming are not on the spam lists.
Check for the correct DKIM key, SPF record settings, RTM, and DMARK - advisable but not required.
Analyze the past newsletters: evaluate the bounce rates, spam complaints, and click-through rates.
Connect Gmail, Yahoo, AOL, and Outlook postmasters, and set up Feedback Loops complaint management.
Identify duplicate feeds in the database and delete them using Excel tools.
Check the mailing list database using special services. (Validation will allow you to find wrong and invalid e-mail addresses, thus reducing the number of errors that occur when sending letters).
Creative part
You should prepare variants of reactivation emails, including different suggestions for design, texts, and key benefits. Then you should test the emails to ensure they display correctly using various services, desktop, web clients, and mobile email apps.
This allows you to identify layout errors early on and fix them before the mailings are activated. This testing is essential because some mistakes can hurt conversions in emails.
Start of newsletters
At this stage, you should agree on the dates for launching regular reactivation mailings. It is best to start with a few daily emails for the main mailing list (if one domain and IP address are used for it). In this way, it is possible to re-insure against negative factors which arise from the first reactivation. If, after the launch, the bounce rates and spam complaints are good, you should continue to send such letters daily, increasing their number by 30% each day.
What other features should you consider?
You should send the first newsletter on the day of the main newsletter.
If the volume of newsletters is large, "stretch" the mailing for several hours.
It is desirable to prepare a chain of mailings rather than limit yourself to one.
If you have not had any mailings to the database, it is worth planning mailings, depending on their volume, for days, weeks, and months. You can send out to a small portion of the base but increase the number of mailings by 30% daily.
If there are too many errors or spam complaints, you should pause the mailing and check the database and the visibility of the unsubscribe link in the letter.
A/B Testing
You can test the following:
Letter topics.
Offers that promote reactivation: free subscription for 14 days instead of 10, an opportunity to win tech, branded items, get a bigger discount, subscription to a service/magazine, and more.
Landing: text and design options, including personalization on the capture page. For example, the name of the person who clicked on the link in the email can be displayed on the landing page.
No time limit or time limit: when offering some kind of reward/bonus for a certain action (a timer is included in the letter).
Newsletter analysis
You should analyze the indicators after each mailing:
no more than 0.4% of spam complaints – if the percentage is higher, check the visibility of the unsubscribe link in reactivation emails;
no more than 3-4% of delivery errors;
no more than 1-3% of unsubscribes, but this figure is individual and may be higher in reactivation mailings.
Tips After Starting Reactivation
A/B tests are worth checking regarding statistical significance because they do not always give good ratings.
Analyze user responses to "personal" emails from managers. This is extremely important because there may be problems or new ideas you did not know about.
Analyze newsletters using Google Analytics and keep a file with UTM tags. You should also find out which emails encourage users to sign up and which do not.
We turned to the leading experts in e-mail marketing for their professional opinions, asking them these questions:
What is the optimal volume of daily emails to start with for the old base?

What domain is better to organize a mailing, and whether it is possible to specify a link to the main domain in the letter?

What advice can you give on reactivating the base?

We are talking about warming up the base in this case. What does "warm up" mean? Start communicating unobtrusively and gradually so as not to get complaints about spam in large quantities. Users may leave complaints when they have forgotten about your brand because they haven't received anything for a long time.
That's why I recommend initially cleaning the database of addresses that can damage the sender's reputation. Then events will unfold one way or the other:
A) If you regularly send out emails to a certain part of your base and are faced with sending emails to the old base, it is worth adding 10-20% of the volume for the first mailing. First, add those users who got into the database later than others and stretch the sending time by 2-3 hours. Thus, you will avoid possible spam problems.
B) If you have not done any sending and the base is old, I suggest the following algorithm. You should create a letter and send it to yourself, all your relatives and colleagues, asking them to open the letter and click on the links. This may increase confidence in e-mail services with your domain. At this stage, you will get about 50 letters. Then send the letter you have created to that part of the customers who were later in the database; that's about 200-300 letters. If all goes well, increase the mailing volume for the next day by 20-40%.
When submitting, check the reputation of the domain with the help of Google Postmaster and other tools.
It's best to use one domain as the primary one and two subdomains for emails you send on your company's behalf. For example, the primary domain of your site is domain.us. For personal letters, create email addresses on this domain, for instance, smith@domain.com. You must create a third-level domain and bind your mail to it for service letters like password recovery, registration confirmation, and order status checks. For example, e@service.domain.com. You also need to create a third-level domain with mail bound to it for marketing messages, e.g., hello@marketing.domain.com.
When sending emails from three addresses, include links to the primary domain. The above actions will help separate the reputations of different types of communications. If something goes wrong with marketing messages, your customers will still receive emails about completed orders, and managers will still use their personal mailboxes.
The most valuable advice is to think through how you should communicate with your client or subscriber so that you don't have to use reactivation in the future. After all, it is usually not the most effective, but already an extreme measure since people in the base don't want to receive emails.
Collect more information about your customers. You can use it for segmentation. Increase the value of the communications you send to your customers. Monitor your metrics based on MailChimp benchmarks, and use engagement mechanics that will increase metrics.
It's not so much the size of the base that matters but the time the client is inactive. If a client does not respond to your emails in any way for six months, this is already a reason to launch a reactivation campaign. Especially if, in the past, it was a client who paid well. If you wait for a more or less significant number of inactive customers to accumulate, too much time may pass, and the customer won't remember who you are. Reactivation requires an individual trigger after the user has been inactive for several months (but no more than a year).
Alternatively, you can reactivate mailings from another subdomain. Thus, you can bypass the recipient settings (e.g., put your emails in the trash or a separate folder). However, the user must immediately recognize that the email is from you. Otherwise, they may suspect fraud. That is why it is better not to do it from another domain but from a new subdomain in the main domain.
Customers who do not respond to your notifications can be divided into two types.
Type one: Users see your emails but don't open them because past content wasn't interesting. These customers don't unsubscribe, suspecting that someday there may be a need for your services or products. And perhaps, on those occasions, they will open emails from you.
Type two: customers who purposely gave the wrong email address or simply stopped using it when they signed up.
Of course, each case requires an individual solution. For the first type, it is worth sending a letter with a non-standard theme and unusual content to get rid of the stereotype. For the second type of user, it is worth sending an SMS or notification in a messenger to trace, if technically possible, their visit to the site. Then ask for the correct or new email address, promising discounts or a gift.
Again, it's not just about the size of the base. You need to understand how that base will behave with your mailing list: sender recognition, the level of commercial aggressiveness of the offer, and the age of the base itself. The reputation of the domain and the history of mailings on its behalf are something you also need to consider. Depending on many factors, the first mailings volume can include 500 to 3,000 recipients. Then you should carefully examine the statistics and take the necessary steps.
You should use your own domain because it is at least wrong to present yourself with one name and communicate with customers from another. Your subscriber/client has given their contacts, allowing interaction with a particular site; its domain should be used. A service subdomain can be used when large organizations are involved. Collecting contact addresses on one domain and mailing from another is definitely not a good scenario and is highly suspicious for anti-spam systems.
The essence of reactivation is to ask the customer for permission to interact again. The user shared their contacts with you, but something went wrong: your emails were irrelevant or went to spam, you had no email marketing, and so on. Reactivation assumes you have value for the customer that can convince them to continue interacting with you. It could be an amazing discount, a new product, or engaging content.
"Manual" reactivation determines the volume of daily mailings to the inactive base based on its total size. Accordingly, you should send regular newsletters to the active base and reactivation letters to the inactive base. At the same time, it is necessary to stretch not only sending newsletters to inactive subscribers but also regular sending of letters for several days or weeks. It's better to start with 3-5% of inactive ones from the total mass of periodic mailings, gradually increasing the volume by 20-40% from the number of sent letters during the previous day.
Let's say you send 50,000 regular emails every day to active users. In this case, you should start reactivation with 1,500-2,000 emails daily, adding 400-600 emails the next day. At the same time, you should check the indices of deliverability and delivery errors every hour. If the figures are disappointing, stop sending any emails. Start the campaign over with low volumes, excluding those who have already received your reactivation emails before.
You should send out reactivation emails from the domain from which regular emails are sent. This way, the reputation established for it will slightly mask the increase in complaints against addresses during the campaign period. At the same time, the likelihood of getting into the "spam" folder will be reduced. The new domain or subdomain has no reputation at all.
Find out what the specific purpose of reactivation is. This way, you can answer the question exactly: at what point can the subscriber be considered active after the campaign? Specific goals can be when the client:
opened two or more messages;
clicked on two or more emails;
made more than one purchase.
Then, having identified the target, one should find the "fade point" by conducting a CLT analysis. This way, you can determine when the reactivation campaign is launched and find the "point of no return" where reactivation efforts are in vain. This will allow you to launch the initial campaign at the right time and set it to run automatically in the future. But it's better to send subscribers useful messages initially so you don't have to think about reactivation later.
But if it happened, you should work out reactivation tactics beforehand:
find out the reason for the decline in activity by conducting a survey;
think about the ultimate goal of the campaign;
conduct a CLT analysis to understand exactly when the decline is occurring;
come up with an original reactivation idea, such as instant sales that can regain customer interest;
determine the number of emails in the chain;
monitor deliverability rates hourly.
After that, it is recommended to collect statistics on clients' behavior after a week and a month. This will allow you to calculate the percentage of "impulse" users and the exact percentage of clients who have taken more than one targeted action. Thus, you can see how well your tactics have worked and how many subscribers are interested in you again.
Jennyfer Black, marketing director
If you haven't worked with the database for a long time, you can reanimate it with one letter or one more letter for segmentation or reminder. There is no point in sending more than one letter daily, and even better – do a newsletter every 3-4 days.
If you are hesitating to send to all 10,000 addresses at once, you must consider the situation. If the base is uniform, it makes sense, but if there is additional data for segmentation – it would be correct to divide it into parts and send different letters.
The services segment the database and send it in parts. It is impossible to send letters to many addresses by a legal service except by using their own systems. In this case, you must send 500-1,000 letters simultaneously. There will still be a risk that your letters will end up in "Spam."
Sending emails through the service will allow you to split the sending. The domain could get into spam because there are inactive addresses among the other emails - so-called "spam traps." They are already the provider's property and are used to check the sender. If you send an email to an inactive email, you are a spammer who has acquired an old base. Otherwise, the client couldn't have subscribed to that address. So collect the base using double opt-in - confirmation of subscription. As reinsurance, send messages in portions of up to 1,000 letters, observing the half-hour interval.
At the same time, look at the statistics for rejected and undelivered emails. If the percentage of such subscribers is high, there is a risk that your letters get into the spam folder. Perform database cleanup with validators, which search for inactive emails in their database, comparing them with the loaded ones. If such parts of letters were sent several times and the percentage of undelivered letters exceeds 20%, it is better to stop the mailing on the base or use the verification test accounts.
The volume of the base for sending emails can be determined by dividing a one-time newsletter with a promotion and a full-fledged email marketing system.
When there is a need to do a mailing, starting with a couple of addresses at your disposal doesn't make sense. But if you want to build strong email communications using automatic triggers, you can start a mailing list without having a base. You can create a single letter or a whole series that will be sent to each new customer when they are added to the list. In addition, you can create letters and triggers and think through different communication options before you start collecting customer addresses.
The number of daily mailings depends on their subject and what message you want to convey to the client. Remember that mail is a great communication channel for human-to-human communication in the first place, not solely to inform about discounts and promotions.
Of course, if you notify customers about discounts five times a day or even daily, you will be sent to Spam. But if you send useful tips when registering a new client, which will help you better navigate the platform's interface, your subscriber will be grateful for every email.
Using email on your domain or the domain of your main site is the best option. After all, mailing services may not accept letters from free addresses like Gmail (the exception is GSuite, for example) if the base volume is more than a few hundred emails.
Another important nuance is to use real names, not faceless ones like admin@, info@, and even more so, @dontreply. Posts of this kind are more suitable for resetting a password or confirming an order. However, a good mailing should look like a simple personal letter, not a mass mailing of notifications. That's why it's better to use your initials in the address. After all, wouldn't a sale@-type mailing be less likely to make you want to reply than np@marketing.agency.us?
In the "sender" field, enter your name and company name, but be aware of the character limit, and don't try to fit everything in. For example, it is better to put "David from Walmart" than "David Anderson, sales manager of Walmart company" because the customer will get a letter with the name "David Anderson," which does not look good, right?
That way, your name will show that a real person sent the letter, and the company name will help identify you in the subscriber's memory. Also, don't forget about the signature.
Some email services may not allow a link to the domain, perceiving it as a sign of spam. Although the link is harmless, you can veil it in the company name or logo without specifying it as a link.
If you haven't written to people in a very long time, it's logical that they might forget about you. For example, if you've been collecting email addresses offline from the Alpha store and then doing a newsletter on behalf of the brand or the parent Beta site, people won't be able to figure out who you are. It's like someone else's base. Plus, emails can get deleted and outdated, and in the case of offline forms, even misrepresented due to misspelled names in email services like @gemeil.com!
Therefore, it is important to reactivate the database and delete non-existent emails with special services before starting a full-fledged communication.
Tell the person who you are, where you got your email address, and what you write for. For example: "Hello, my name is Collin, and I'm a marketer from store XYZ, where you've recently placed an order."
And remember that the customer should have the opportunity to unsubscribe. So there should be an important phrase in your letter: "If you do not want to receive letters from me, click the button unsubscribe below" or something in that style. In my practice, a big, clear "unsubscribe from my mail" button leads to fewer spam complaints and unsubscribes than a tiny link.
Don't be afraid to allow people to unsubscribe because if they don't want to keep in touch with you, they won't place an order by clicking "spam" on your email. If the button "unsubscribe" is in a prominent place, the client sees that his opinion is valued, and he can always quickly and easily stop communicating with you.
You should also let your subscriber know how often and what exactly you plan to write, such as reporting new blog articles every week. This is to set the right expectations.
Remember, email is a communication channel. Encourage people to communicate with you, respond to your letters, put a big "ask Kevin a question" button, and ask about their opinions and preferences. Clicking on links in emails and responding to them is a great behavioral factor to liven up communication and learn many interesting things.
Do not forget to mark the links correctly in your emails with UTM tags. This helps to track the effectiveness of the emails sent.
Dylan Matthews, founder of Marketing Supplies
The risks of mailing in the reactivation process are another nuance to watch out for.
The old base is clients who haven't contacted you for a long time. And there's a good chance they don't remember who you are, and some of the emails in this base are no longer valid.
Sending emails to such subscribers can provoke high levels of spam complaints and undeliverables, as well as low response rates. These can be the main reasons why mailing systems block mailings. Moreover, all future mailings may also become blocked. Reactivating the base often leads to deactivating email marketing in general.
That's why I recommend that all novice marketers shift their focus to new active customers and build communications with them by avoiding reactivation. Any misstep on reactivation can generally become a point of no return for email marketing. Therefore, when launching this campaign, you should clearly understand what you are doing and be prepared for anything.
Before reactivation, you should:
Make sure that email addresses have been collected with double subscription confirmations. If you didn't do it at the time, it's better to refuse reactivation.
Remove problematic or non-existent emails from your database using mailing services; this will increase your chances for a successful campaign.
After that, you can select one of the two available scenarios:
Run a campaign that involves re-confirming the subscription. This means that once again, you'll need to ask the inactive subscriber for permission to send them emails.
Run a newsletter or a series of emails to inactive customers, offering them something valuable, e.g., a discount, a gift, etc. Then exclude inactive subscribers from future mailings.
As an advocate of purely legal email marketing, I consider any tricks (changing the IP address of the mailing server or trying to hide your domain) to be "gray" methods. The position of email services is similar. Attempting to bypass spam filters, which are also clearly monitored, will not be to your advantage when you contact special services to unblock your account or get out of the blacklist. This is why links from the domain should be redirected to your main domain, not to intermediate sites.

Start reactivation on time. It is better to set up an early reactivation system when the subscriber's activity declines, not when they have been inactive for a long time. Setting up automatic reactivation will allow you to select a certain number of customers every day and reactivate them. In the whole flow of mailings, traffic will be unnoticeable.
Pay attention to inactivity rates, but not by open emails. It might happen that your client has opened an email, but the platform didn't register it if the opening was in "no picture" mode. Regularly delete inactive subscribers without fear of losing them. Better let the addresses of those customers who need your newsletters be in your database. Focus on active subscribers, and make quality newsletters for them. Then there will be no need for reactivation.
Ann Green, CEO GetResponse USA
My observation is that you should start with 2,000 emails per week. The right decision is to contact the manager of the mailing system because they know exactly how to "warm up" your domain and IP address. Since the mailing system represents the IP, the person from whom the mailing is coming is interested in reputation and will be more cautious about risky advice.
Use a subdomain for the mailing. If an error occurs, which will harm it, you can replace the existing subdomain with another. It won't work with the main domain. Therefore it is worth allocating domains for transaction, service support, and marketing. This way, an error in one direction will not harm other email channels.
Can I leave a link to the primary domain in the body of the email? Of course! The email service will substitute its own addresses to calculate the number of clicks. So the client will be immediately directed to the right page of the main domain with the help of a redirect. If there is a web address in the message's text, it is best to specify it as a link in the layout. Most likely, the subscriber's email service will convert the text into a link, but if you don't do this, you'll miss out on the click-through statistics.
Don't try to offer everything in your letter. Fill it with useful content, great design, and an adaptive layout. Be prepared that the process will take a long time because it's not an easy task to reanimate the domain and IP. Use this period for testing, starting with pictures and buttons and ending with the day and time when it's best to do the newsletter.
Good luck with your mailings!