Menu
Home
Blog
Cases
FAQ
Explore
who is it for
Our team
results
Prices
AgainAgain. Copyright 2023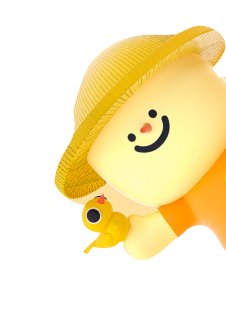 14 February, 2023
Eco-Friendly Email Marketing: A Complete Guide on How to Sell Through Campaigns Without Irritating Users.
01
Eco-Friendly Email Marketing: A Complete Guide on How to Sell Through Campaigns Without Irritating Users.
General Overview
To launch a successful email marketing campaign, you need to create a detailed project plan. First, decide on the type of email campaign and the audience you want to target. Consider factors such as age, interests, and play style.
Once you have a clear understanding of your target audience, you will need to design the email campaign. This includes drafting rules and prototypes, conducting focus groups, and testing the game. After fine-tuning the game to your satisfaction, you will work on branding and packaging. This will include creating supplementary materials such as the game's name, box art design, and explanatory guide.
Finally, develop marketing and distribution strategies. This may include planning launch events, securing retail partners, and creating promotional materials. You may also consider running a crowdfunding campaign to raise funds and excitement for the game.
Personalization for Better User Engagement
Even a basic technique like adding the user's name to the email campaign can yield good results. We conducted a test to evaluate the impact of using the user's name in the email campaign. One group received a message that included their name in both the subject and body of the email, while the other group received a message without their name. The open rate in the first group increased by 5%, and the click-through rate increased by 68%.
You can go even further by adding dynamic blocks to the email that adjust to the user. For example, it can feature products from their shopping cart, show recently viewed items, or recommend products that the customer may like.
Trigger Emails: Care for Your Subscribers
Trigger emails are directly related to the user and their specific actions on the site. Examples include welcome emails after subscribing, birthday greetings, reminders of abandoned items in the shopping cart, and offers for related products.
Through the email's text, the user should understand that you are not just trying to sell them something, but that you are ethically helping with their selection. For example, when you automatically sign up a user for an email campaign after registration, don't just thank them, but explain what you offer. Don't forget to mention how the user can opt-out of the campaign if it is not interesting to them. With this approach, the user will not be unpleasantly surprised to find emails from you in their inbox.
Trigger emails are great for achieving additional sales. Here, you can offer related products or duplicate products for regular (seasonal) consumption.
Event-based Emails: Offer Products Discreetly
Event-based emails, unlike trigger emails, are sent to the user regardless of their actions. They are used to remind users of your existence. Instead of adding everything in your catalog to the email, focus on developing content - write informative articles and add links to products and services. The main thing is to work on quality, not quantity. It's okay if the emails come out less frequently - users are more likely to respond to interesting and informative material than to dozens of templates.
You can increase user trust by creating a chain of useful emails. This will help visually show customers your expertise and care, smoothly leading them to purchase.
Remember: Users Don't Always Buy Directly from Email
Often, their path to conversion is much more complicated. For example, if a user receives an email from a sports equipment store with the guide "How to Exercise at Home," their conversion to a buyer can go like this:
Reads but doesn't buy any products - they don't need it now.
After some time, realizes they need dumbbells for home workouts. Starts looking for where to buy them.
Remembers our email and our store → makes a direct purchase through our website.
You can track associated conversions in Google Analytics. The path is: "Reports" → "Conversions" → "Multi-Channel Sequences" → "Associated Conversions."
Last Thoughts
Treat your subscribers with respect and care: help them, share useful information, and don't spam. Don't forget to analyze the results of emails to understand what your audience likes and what they don't. Then, emails will not only bring in money but also increase audience loyalty.