Menu
Home
Blog
Cases
FAQ
Explore
who is it for
Our team
results
Prices
AgainAgain. Copyright 2023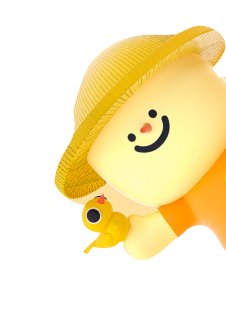 17 April, 2023
Discovering ChatGPT: how to optimize the work of marketers in a few clicks
01
Discovering ChatGPT: how to optimize the work of marketers in a few clicks
The presentation of the new version of ChatGPT caused a real delight among professionals in various areas, including marketers. Now we can easily use the tools of the neural network to analyze the target audience and develop profitable approaches that will lead customers to purchase. The software provides effective marketing communications and helps to solve dozens of other commercial tasks. In this article, we will share information on how you can use the opportunities of ChatGPT in CRM and email marketing.
Both marketers and copywriters have already appreciated the benefits of the latest version of ChatGPT and shared their impressions with us. We regularly publish information about how we manage to use the resources of the neural network and simplify the routine tasks of marketers. Today, we'll tell you in detail how to compile key queries using neural network tools.
Method 1. Requests for information about the target audience
Advanced methods for generating queries with ChatGPT to analyze the target audience help marketers build effective hypotheses about the interest of the target audience in any product. A well-written request is a guarantee of obtaining information about the needs and problems of the audience.
Do not be too critical of the unsatisfactory response of the neural network. It is enough to use the options for editing queries and refining results to get the best result. Remember that ChatGPT analysis tools do not give 100% results and do not always solve the tasks, especially those based on human feelings, emotions, and opinions.
Here's an example of a well-known coffee manufacturer's target audience portrait, which we managed to compile with the help of ChatGPT resources.
Having received the first results of the neural network, it is important to clarify the query parameters.
Note that ChatGPT allows you to retry requests in cases of failures and errors.
We achieved our goal and received a detailed description of the target audience, from socio-demographic characteristics to the properties of the consumer portrait needed to promote the product. We managed to save two to three hours of working time and increase the productivity of our work. As a result, we received detailed and structured information, which we can later supplement with statistical data obtained from official sources and marketing research on the audience's behavior.
Method 2. Generating a CJM request
Creating CJM routes takes your precious time. However, with this approach, you'll cope with your tasks much faster. Not sure how to build the basic structure of a sales funnel from creating a need to buying? We confidently answer that it's pretty easy! Our calculations show that an experienced specialist will complete such a task in a few hours. But with a correctly generated request, the neural network is capable of giving results even more quickly.
That's how we did it:
If you need to perform deeper marketing research on the target audience, you should ask additional questions on all CJM stages, and then independently refine the ways of interacting with the audience. Of course, optimization of routine tasks is a nice bonus in the work of a marketer.
Method 3. Search for new ideas for marketing communications
A neural network can also offer different types of marketing communications tools suitable for a particular business. The main thing is to correctly formulate the request.
Here is the query we entered:
As you can see, ChatGPT produced the ideas expected from an experienced CRM specialist. However, responses may contain examples of communication that have been forgotten or not yet tried. The neural network will also help in working with new specific projects. Any marketer can benefit from interaction with ChatGPT. For an experienced marketer, this is a great chance to replenish the piggy bank with hypotheses and fix tasks for the future, and for a beginner, it is an opportunity to get a ready-made communication plan.
Method 4: Create content for email newsletters
As we are involved in CRM communications, ChatGPT is the first tool we tested for the ability to write relevant text for email newsletters.
The test results showed that a neural network can help a marketer, i.e., to generate ideas for a letter. It can also compose the structure of messages as well as create headings and text content for individual blocks. However, we did not succeed in getting a complete and 100% ready-made text for email distribution from ChatGPT. We plan to experiment with the neural network further, creating queries that will help get the best result.
Here's how we used ChatGPT to write our email text:
" So far, the text generated by the neural network sometimes looks more like a post than a letter. The blocks are poorly separated, there is no banner with the main offer. And it does not correspond to the canons of email copywriting. At the same time, there are wordings that can be applied by editing the letter. "
Nick Evans
" Working with a neural network is an exciting experience! In particular, it will be useful for teams that do not have a copywriter, when the text is needed right now. If you want ChatGPT to produce the desired result, it is important to clearly formulate the task, thinking through even the smallest details (see our request in the example). Regarding the email format, I agree. It needs to be improved: the texts should be short and concise. Also, there are not enough buttons after the blocks, the correct appeal to the subscriber, etc. But keep in mind that the neural network does not yet know the correct email communications. However, many specialists do not have the appropriate qualifications. I think that ChatGPT's capabilities will develop, and soon the neural network will produce high-quality content for mailing. "
Trevor McNab
ChatGPT is an intelligent system that automatically generates texts based on a user-specified request. The chatbot can answer complex questions from different areas, create scripts, and even look for errors in the code. To produce relevant results, a chatbot relies on extensive data and knowledge.
However, the final decision on the use of text in communications is always made by a specialist working with it, a marketer or copywriter. Later, we tested another method of creating a mailing list using AI. At the same time, Midjourney was chosen to work on the design.
Can ChatGPT replace content professionals?
Based on our own experience, we can say that ChatGPT will not replace marketers and copywriters in the foreseeable future. Indeed, the success of AI in performing routine tasks is impressive. But only on condition that the user made the request as accurately and competently as possible.
However, this does not guarantee a perfect result. In any case, the text will require manual processing: interpretation of individual facts, changes in the logical structure and style of narration, and design to the appropriate requirements. Who can handle this more efficiently than an experienced specialist?
Comprehensive testing of ChatGPT allows us to confidently state that it will not compete with marketers and copywriters. However, professionals who constantly deal with content should explore its possibilities. Those who will use AI to increase their productivity will succeed.
Do not be afraid that the neural network will replace your manual labor, but rather master it and start applying it in your work!