Menu
Home
Blog
Cases
FAQ
Explore
who is it for
Our team
results
Prices
AgainAgain. Copyright 2023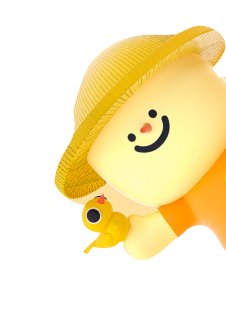 22 March, 2023
All You Need to Know about Email Marketing
01
All You Need to Know about Email Marketing
Regardless of how you plan to use email marketing, it is crucial for the growth of your business. Email marketing has the greatest impact on conversions for almost every marketing team. This almost always leads to profits and growth.
We love email marketing. Not only because it helps us achieve our financial goals, but also because it spreads information about who we are, what we do, and how we can help people develop their businesses.
It's a very interesting topic for us, and we always have something to say when it comes to email marketing opportunities.
To start with, email marketing can be used for:
Branding
Traffic
Engagement
Direct sales
Referral marketing
Re-engagement
Customer retention
Acquisition
From the first time your customer interacts with your business, to the day they reach the final stage of the consumer decision-making process, email marketing is involved everywhere.
Let's start by getting to know email marketing to create a solid foundation for further development.
What is Email Marketing?
Email marketing is the strategic use of email to promote your business or products. Someone registers through a form on your website to receive email messages from you. Then you send them relevant messages by email. Your goal with each email depends on where your reader is on the path to making a consumer decision.
Not sure email is for you? Let's take a look at the statistics that speak for themselves:
Email has an average ROI of $38 for every $1 spent.
Segmented campaigns can have a revenue of up to 760%.
Email is 40 times more effective in acquiring new customers than Facebook or Google AdWords.
The goal of your email can vary from getting people to tell you more about themselves to driving product sales.
Depending on your goal, you can tailor your subject line, copy, and call to action to achieve that goal.
While profit and growth are certainly the goals of your email marketing strategy, they should never be your only goals. If you focus solely on the end result, you will ultimately try to convert leads into customers too early, driving them away from your business and motivating them to click the "Unsubscribe" button.
That's why your email marketing strategy should fit into the customer decision-making journey so that you reach your leads at the right time with the right message.
Role of Automated Marketing in the Consumer Decision-Making Process
Without this information, you can send thousands of emails but not get the desired conversion rate. You need to know who you are selling to and what stage your relationship is in with them in order to know how to best use your customer avatar.
This is no different than making a new friend. You know the person you met at some event who won't stop messaging you and asking to hang out again? At first, they were cool, but now, you kind of want them to be very far away...
Your email marketing strategy can easily become that person if you ask your subscribers to buy a product for over $1000 the first time they receive an email from you.
Don't rush it. These are relationships, just like any other relationships between people. They must be built on the foundation of knowledge, trust, and love for you.
You want to be the new friend who sends one message asking to grab coffee and in return gets a "hell yeah!".
To be that person, you need to build relationships. This principle is the foundation of consumer decision-making.
At each of the 7 stages of the consumer decision-making process, except for the awareness stage, you will send strategic emails that build these relationships.
At the engagement stage of your email campaign, there is likely a delivery (such as a lead magnet) that prompted your website visitor to fill out a contact form and agree to receive emails from you. This email:
Acknowledges and thanks the reader for their choice
Delivers (or redelivers) everything they chose (such as a lead magnet)
A compelling welcome message
This email should be structured and planned. Break it down into 3 parts:
The template is interrupted by a call-to-action button, breaking up the text (the call-to-action button will have the same copy as the subject line).
What the reader will learn from the example
A postscript (P.S.) that tells readers what to expect from the emails you will send in the future.
The subscription stage launches a series of official welcome emails. This series of emails:
Welcomes subscribers, telling them who you are, what you believe in, and what you can do for them.
Tells them exactly what to expect from being on your email list.
Highlights some of your best materials
Talks about your other channels (Facebook, Instagram, Google AdWords, etc.).
Emails sent at the conversion stage and the excitement stage...
Important note: These emails contain only 1 call-to-action and no more than 3 identical links in one email. This ensures delivery of our messages to subscribers and guarantees that internet service providers (such as Gmail, etc.) do not mark us as spam.
Once a subscriber becomes a customer, we want them to upgrade from our cheap product to our more expensive one. This is the "Transition" stage, and our emails will be aimed at increasing the value of this customer. We do this through our "Transition" or "Activation" email series.
This is when we bridge the gap between what someone already knows about our product line and what they will get from the next step. We send 3-5 emails within 3-7 days and always mention the fact that they have purchased the product or have already tried it.
And once we have shown the buyer the value of purchasing one of our higher-level products, we want them to start advocating for how well this product works for them. We're lucky to have products that double our customers' businesses, easily moving them into the "protective stage" and the "consumer decision-making stage."
At these stages, you will offer your customers:
Partnership offers
Joint offers
Referral programs
Loyalty programs
3 Types of Emails
There are 3 types of emails that we can use. This classification allows you to categorize every email you have ever sent.
The first is Transactional Emails. Usually sent by your customer support team, they cover:
Invoices
Receipts
Login credentials
Billing notifications
Cancellation requests
And more.
Although transactional emails are typically very dry, there's no reason to keep them that way. You can brand these emails according to your business, congratulating customers on their purchase in the best way that matches your brand choice.
The second type of email is Relational Email, and typically includes:
Weekly newsletters
Email content
Product updates
Anything intended to develop your relationship with subscribers
Relational emails are a great way to remind your subscribers and customers how amazing you are by providing free services.
The third type of email is Promotional:
Lead immediate sales and qualified leads to the sales department
Often written by your figurehead or whoever he may be.
For example, our promotional emails are written by Vladimir and even sent by him, although we have our copywriters who do the actual writing (he is a seriously busy person).
Thus, transactional, relational, and promotional emails will be the category to which all of your emails belong. Depending on whether you send emails manually or automate email sending, you classify them as Email Broadcasts and Follow-ups:
Email Broadcasts:
Sent manually
The majority of your promotional and relational emails
Typically sent to your "Main List" of email subscribers
Sent to everyone who is NOT participating in an automatic follow-up campaign
Anything that is particularly time-sensitive
Follow-up emails:
Not sent manually
Every email transaction, welcome series, delivered series, incoming series, etc.
Anything that doesn't make sense to regularly send manually
Safe to send 3-5 emails in a row
Measure the number of campaign participants to determine how many emails are best to send to your list and segments.
Note. If your email service provider allows it, create a welcome series for 3, 5, and 7 days to see which series generates the most engagement and subscribers.
Building an Electronic Marketing Strategy
So far, we've talked about why email marketing is important, what types of emails are sent to customers at different stages of the consumer decision-making process, and what types of emails you will be sending.
Now it's time to tie it all together with a beautiful red ribbon and make an email marketing strategy that looks like a work of art (which is really what marketing is - a blank sheet of paper that will be filled with your beautiful imagined scenes).
There are 5 types of email marketing campaigns:
Welcome emails: welcome your subscribers and tell them what to expect from your future emails.
Customer acquisition emails: sales management and testing for your marketing team and/or potential customers for your sales team.
"Transitional" emails: encourage logical sales and/or stimulate early subscription activation.
Email segmentation: raise your hand if you can send specialized email offers.
Email forwarding: re-engage subscribers who have never interacted with your emails or participated in the mailing list in the last 30-90 days.
Choosing an Email Marketing Platform
There are many (very many) different email marketing platforms to choose from. Depending on the size of your business and how deeply you plan to dive into your email marketing strategy, you can choose different platforms to suit your needs.
The most important part of choosing a platform is to think about your long-term goals. For example, if you are a small business owner and your long-term goal is to get 100 dedicated subscribers who want to come together as a community to talk about succulents, you will never need an incredibly complex platform.
On the other hand, if you are a startup founder looking to scale your business to thousands of customers, you will need a reliable platform that can maintain that list, segment them, launch flows based on previous actions, and run A/B tests.